SMALLRIG Panasonic GH4/GH3 Cage 1585
Product Description: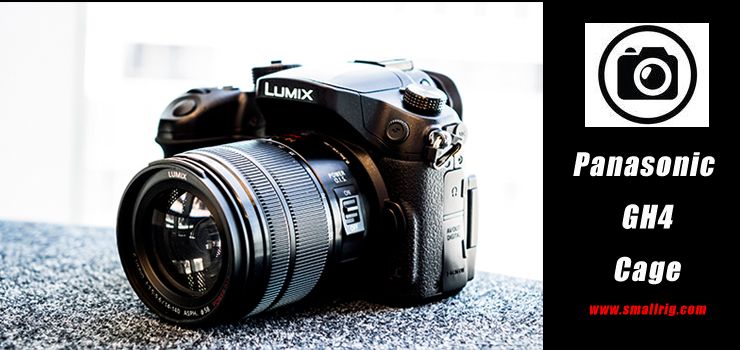 Compact and lightweight design for Panasonic Lumix DMC-GH4/GH3 camera.The refined structure allows full access to the camera's buttons and controls. The top plate offers arrays of 1/4"-20 & 3/8"-16 mounting holes for attaching accessories. There is an inherent NATO rail on the left side allows you to attach EVF mount or Monitor without any effort.There are two eyelets on the NATO rail for attaching wrist strap grip. The threads on the bottom of the cage allows you attach SmallRig rods system to it.
Additionally SmallRig HDMI lock 1693 can be attached to this cage for HDMI port protecting. The rig also works for SONY A7/A7S/A7R.
Includes:
1x Camera Cage 1585
1x HDMI Clamp
Material:Aluminum Alloy
Net Weight:180g
Quick Details: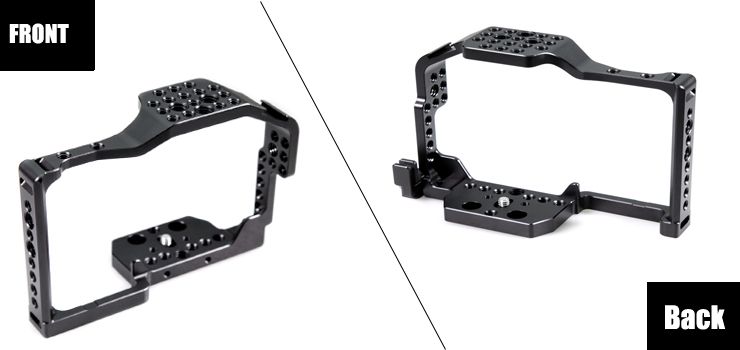 ①HDMI cable lock to fix the HDMI firmly
②Cold shoe is available for attaching microphone or other something light stuffs.
③NATO rail designed on the left side for attaching NATO standard accessories directly.

Photo in use: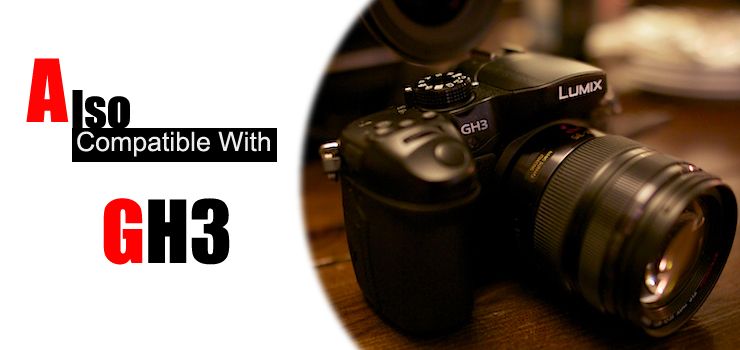 Why Smallrig: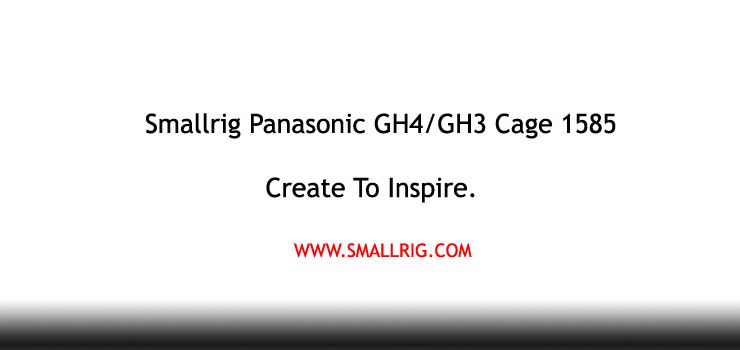 SmallRig has been dedicated to CUSTOM DESIGN for 9 years, we aim to convert your needs to actual products.We encourage and advocate ideas or suggestion about product or services. More than that, we also have:
1.Affordable & preferential price;
2.Considerate and Customer Oriented after-services;
3.Compact yet solid design & strict quality control.
Save
Product Videos
SMALLRIG GH4 Cage System Review
05:36
Review of the SMALLRIG GH4 cage and rail system. http://www.smallrig.com http://www.smallrig.com/SMALLRIG-Panasonic-GH4-GH3-cage-1585.html http://www.smallrig.com/SMALLRIG-15mm-Rail-Support-System-Baseplate-Manfrotto-1715.html http://www.smallrig.com/SMALLRIG-Pair-of-15mm-Rods-M12-12-inch-1053.html
SMALLRIG GH4 C...

Review of the SMALLRIG GH4 cage and rail system. http://www.s...
Product Videos
Write Review
Simple, yet versatile

Posted by Benson Williamson on 4th Apr 2016

Simple, yet versatile. Unlike most DSLR cages, there are threaded holes almost everywhere in the unit so you can mount additional components where you like them best. In my case, I needed to mount a JuicedBox device and a microphone and this cage worked perfectly. It does look really nice and solid. Great value for the price.

Very careful

Posted by Harm on 14th Mar 2016

Products had thought of a lot of places, not block size, the connection of the fixed and so on details, I like all good.

Compact and lightweight design

Posted by Alexandr Voldve on 11th Mar 2016

A compact and lightweight design for my Panasonic Lumix DMC GH4,can't pick up any flaws from this rig yet.Well I'll see...